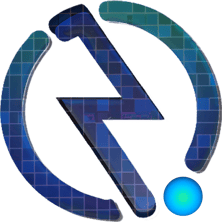 Charger Interoperability Systems Inc., a global American company founded with a specific mission: to sustain and empower new mobility paradigms. We are at the vanguard of electric mobility innovation, offering intellectual property and software solutions to industry leaders like QiOn Tech and XCPower. Our expertise spans Battery Management System (BMS) microcode, Fleet Management, Charger Control, and Charging Stations Site Selection. With an unwavering commitment to excellence and sustainability, we lead the charge in shaping the future of transportation worldwide.
Our journey began with a vision to redefine mobility. Today, we design and craft advanced software, enabling visionaries worldwide to usher in a new era of alternate mobility. We push technological boundaries, exceeding expectations and paving the way for innovation. Charger Interoperability Systems Inc. gives energy delivery a new meaning, going beyond conventions, and setting new standards for the future.
At Charger Interoperability Systems Inc., our strength lies in our diverse and global team of forward-thinking individuals. We believe that a truly global vision begins with respect for and the fusion of various cultures and perspectives.
Our team is a dynamic blend of designers, programmers, and technical talent, each contributing their unique experiences and insights to drive innovation. This cultural diversity is not just a part of our identity; it's the cornerstone of our success. It fuels creativity, fosters inclusivity, and sparks innovation that transcends boundaries.
We are proud to have created an environment where every voice is heard, where different backgrounds and viewpoints are valued, and where collaboration thrives. It's through this rich tapestry of cultures and ideas that we continue to pioneer groundbreaking solutions that shape the future of mobility and energy delivery worldwide. Charger Interoperability Systems Inc. is more than a company; it's a global community committed to driving positive change through diversity and innovation.